Ahmedabad, a city of vibrant culture and rich heritage, is rapidly growing in terms of real estate development. The city's booming economy has led to a surge in demand for high-quality real estate projects, and the builders in Ahmedabad are leaving no stone unturned to cater to this demand. However, with so many builders claiming to offer the best services, it can be challenging to choose the right one.
To help you make an informed decision, we have compiled a list of the top 10 best builders in Ahmedabad. These builders have established a reputation for excellence in delivering quality projects that meet the diverse needs of their clients. From luxurious apartments to affordable housing projects, these builders have something for everyone. So, without further ado, let's dive into the list of the best builders in Ahmedabad.
Ranking the Top Builders In Ahmedabad
Let's look at how the top builders in Ahmedabad stack up. The key factors we considered were:
Quality of the product
Construction expertise
Customer service
Competitive pricing
Why You Should Choose A Builder
In Ahmedabad Building your dream house is a big deal. That's why it's important to choose the best builder for your needs. Generally, there are many factors you should take into consideration when you're looking for a new home, but one of the most important things to consider is who the builder is. You need a company that knows what they're doing, and has the experience to build you a quality home on time and budget.
In this article, we'll cover all of these things and more. Read on to find out how to choose the right builders in Ahmedabad!
Top Builders In Ahmedabad List:
One of the most important decisions you'll make when you build your house is who will do it. There are many ways to choose a builder, but we've done our best to find the best in Ahmedabad for all of your home needs. From high-quality products and construction skills to competitive prices and excellent customer service, the best builders in Ahmedabad will get your house built on time and budget, no matter how big or small the project is.
A project by Shivalik: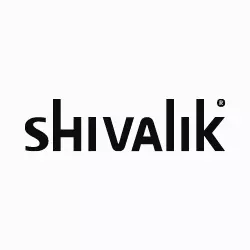 If you want to find the best builders in Ahmedabad, Shivalik Projects is the place to go. Shivalik Projects has been in the construction business since 1998, and they work hard to make sure their customers get the best service possible. Those who work for them are known for building beautiful homes built with skill and expertise, and they do so on time and within budget.
Shivalik Projects also has a reasonable price for all of their projects, and they always do a good job. People who build homes should look no further than Shivalik Projects.
Goyal And Co Hariyana Group: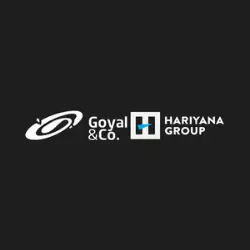 People in Ahmedabad know the Goyal And Co Hariyana Group for its high-quality work and expertise in the field. The company has been around since 1975 and has a good reputation for making beautiful homes that last a long time and giving customers the best service possible.
The company does residential and commercial work, like building houses, apartment complexes, corporate offices, etc. Goyal And Co. Hariyana Group have projects in Ahmedabad, Surat, Mumbai, and Vadodara.
To find a contractor with years of experience in all types of construction, you should choose the Goyal And Co Hariyana Group in Ahmedabad because they have done this for a long time.
The Godrej Properties: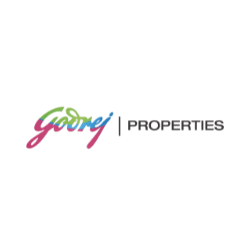 Godrej Properties has been in the building business since 1897. Today, Godrej Properties is one of the top home builders in India. They have a wide range of residential apartments and villas, commercial projects, and retail developments.
This company is based in Ahmedabad and provides a wide range of services, including design and build, renovation, interior design, landscaping, and lawn care services. People who work for Godrej Properties can also get project management help for residential and commercial projects.
Many people have given Godrej Properties a lot of awards because they think they did a good job. This is the fourth year in a row that Forbes has named Godrej Properties in India the best home builder in the country, and they did it again this year.
The Sun Builders: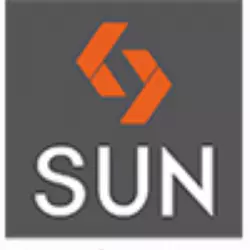 Sun Builders is one of the best home builders in Ahmedabad. They have a history of building high-quality homes on time and within budget. They also have unique designs. People who build homes also offer warranties that cover structural defects and even the cost of replacing the home if you move out of the house before it's done.
People who want to live in Sun Builders' homes can choose from a wide range of beautiful bungalows, stylish villas, luxury apartments, and romantic gardens or cottages at reasonable prices. With a lot of experience in building techniques, Sun Builders will ensure that your home is built right the first time.
Savvy Infrastructures: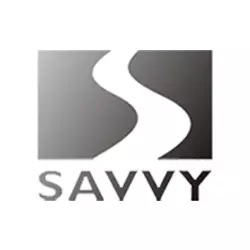 It has been in business since 1996. Savvy Infrastructures is a company that builds things. They have a lot of experience with home and business construction, design, and planning. Engineers and architects who are very good at their jobs work with local builders in Ahmedabad to help them build complex projects. The company also has a branch office in Mumbai that serves the whole country.
Savvy Infrastructures is one of the best builders in Ahmedabad for many reasons, including competitive prices, skilled professionals, attentive customer service, and high-quality work done on time and within budget. As a builder, Savvy Infrastructures is an excellent choice. They can build your home or business.
Adani Realty: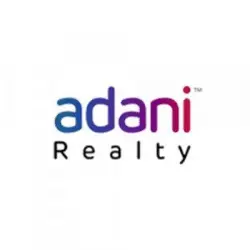 It's one of the best builders in Ahmedabad. Adani Realty Builders is one of them. There is a strong team of professionals and years of experience that can get your house built on time and at a price that fits your needs. They're also the only builder to offer a five-year warranty on their buildings, which is a good thing. They have competitive prices with no hidden fees and easy payment plans.
They can help you build the home of your dreams. Because they know your preferences, needs, and budget, they can help you figure out which kind of building you need based on those things. They take care of everything so that your house will be built on time and budget.
adanirealitybuilders.com is where you can find out more about Adani's services and how they can help you start building right away.
Bakeri Group.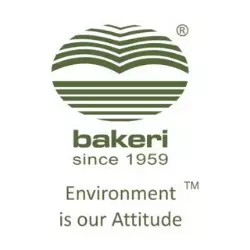 The Bakeri Group is one of the best home builders in Ahmedabad. The company sells high-quality products and construction skills at low prices, and they promise to help you if you have problems. Builders: They are some of the best in the city of Ahmedabad in India, and they have a 50+ year track record of happy customers.
Pacifica Companies.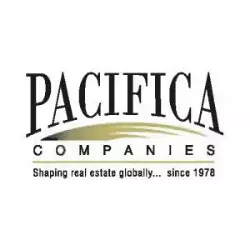 Pacifica Companies is one of the best home builders in India. They want to build high-quality homes with the best customer service at the best prices.
People who live in Pacifica can get these things:
– Product quality and construction skills – Competitive prices and good customer service
– On-time delivery, customization to your needs, and new building solutions.
Ganesh Housing Corporation.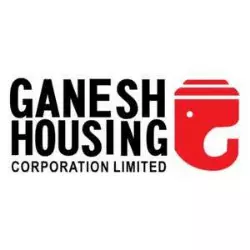 It is one of the most well-known builders in Ahmedabad. They've built more than 5,000 homes, with more than 4,800 of them being affordable. They're an excellent choice for your next home because they have a good reputation for quality and price.
When it comes to Ganesh Housing Corporation, one of the best things about them is that they offer both low-income and high-income housing. There has been a lot of interest in their low-income housing recently, so if you want to get your building on time, it's best to order it now rather than wait. As a bonus, the BBB gives Ganesh Housing Corporation an A+ rating. They've been in business for 17 years and are known for providing exemplary customer service.
Parshwanath Real Estate:
Parshwanath Realty is a well-known builder in Ahmedabad that provides top-notch construction services. The company's dedication to high-quality construction is shown by its ability to build homes quickly and efficiently, which means that your house will be built on time and budget, just like it should be. It helps you feel more confident about your home when you use services like design and management to help you build it.
Customer satisfaction, dedication to high-quality products, and a commitment to excellence are all values that show up in a home built by Parshwanath.
Choosing A Builder For Your Home
Your choice of builder is often the most critical decision you'll ever make in your home. The right builder will meet your expectations and save you money on expenses like permits and building materials.
Now that we've given you all the information you need to choose a builder, it's time to work. Keep these tips in mind as you start your search for the best builders in Ahmedabad:
• First, find a reputable local builder with a good reputation and has been around for some time. You'll want someone with experience because they'll be able to provide skilled labor and quality products that meets or exceed what your budget allows.
• Second, ask for referrals from family or friends who've used a particular contractor before. This is especially helpful for finding trusted employees willing to work for lower wages than others might offer.
• Third, think about how much land space you'll need to build on. If you're planning on building an estate home, this might be more of an issue than if you're trying to put up a small home with a few rooms.
• Finally, choose a contractor that's able to take on different types of jobs based on their expertise and skill
Things To Consider Before Choosing A Builder
– What's the cost of a house to build?
– What warranty do they offer?
– Do they have a certified team?
– Are they licensed and insured?
– What are their pricing structures like?
– What kind of products do they use in construction?
– How long will it take to build my dream home?
The first step in choosing a builder is figuring out what you want. This can be a difficult task because so many options are available for you! As you explore your options, keep these questions in mind to make sure you choose wisely:
1) How much does it cost to build a house in Ahmedabad? It's essential to determine how much you can spend on materials and labor before choosing a builder. You don't want to end up with an outrageous bill if your project goes over budget.
2) Who will provide the resources that I need? Ask yourself if your builder has the manpower and resources necessary for this project.
3) Will my house be built on time and budget? If not, find out why it went over budget–maybe there was some unforeseeable issue that occurred during construction, or maybe it was just
Conclusion
Choosing the right builder is an important decision. Here are a few things to consider before you choose.
Choosing the right builder for your home is an important decision. With so many options available, there's a lot of information to take in and make sense of. This can become overwhelming and difficult to navigate through. Here are a few things to consider before you start your search:
1. An experienced and proven builder – Look for a builder with a proven track record. A builder who has been in business for 3-5 years will have the experience to complete projects on time and in quality.
2. A builder with excellent references – Find a builder with good reviews from previous clients. Ask for references from previous clients and their feedback on their experience with the builder.
3. A builder with a portfolio – Look for a builder who has an online portfolio of completed projects. This will provide you with an idea of the quality of their work and how they operate.
4. A built-in team – Whether a design team or an internal design team, it will help with the long-term planning of your home project and future rentals.
AThis post was prepared from my point of view and research, so there may be some changes, and if you enjoyed it, please share it. also see: Dholera: India's Largest City Development Project , The Top 10 Smart Cities in India 2021
FAQ for Top Builders In Ahmedabad
Who is the best builder in Ahmedabad?
1. Shivalik Projects
2. Goyal And Co Hariyana Group
3. Godrej Properties
4. Sun Builders
5. Savvy Infrastructures
6. Adani Realty
7. Bakeri Group
8. Sheetal Infrastructure
9. Arvind SmartSpaces Ltd
10. SANGATH INFRASTRUCTURE PVT. LTD.