Foxconn: An Overview
India is set to get its first domestic-scale integrated chip manufacturing plant. Foxconn, Asia's largest electronics contract manufacturer and an operating subsidiary of Hon Hai Precision Industry Co Ltd – better known as the world's largest contract electronics manufacturer headquartered in Taiwan with operations in China, Japan and South Korea has announced plans to set up the plant at Dholera in Gujarat.
Foxconn operates factories across the world including its major manufacturing hubs in China, South Asia and North America. The company was founded by Hon Hai Precision Industry Co Ltd in 1974. It currently employs over 2 million people worldwide. The company manufactures a broad range of products including smartphones, tablets, domestic appliances, IT infrastructure and automobiles.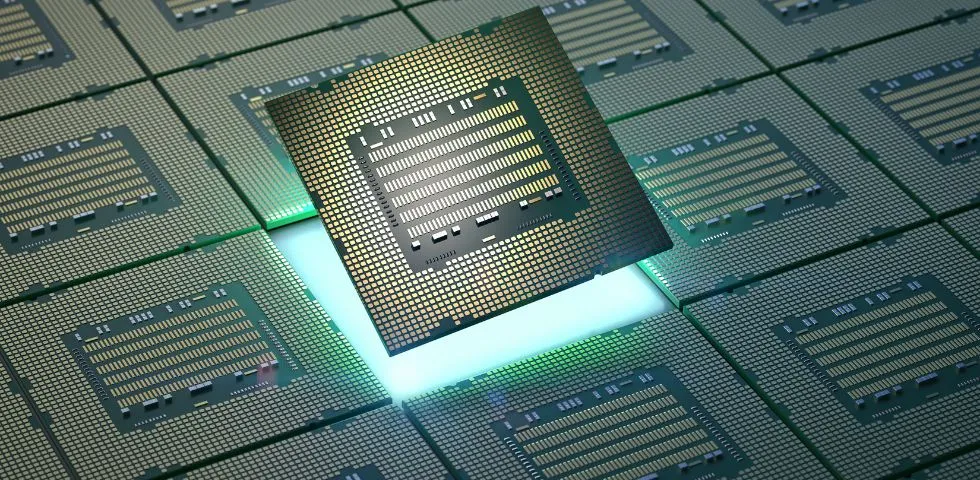 Vedanta and Foxconn to invest $20 Billion in India
According to Gujarat Science and Technology Department Secretary Vijay Nehra, Vedanta and Foxconn have hired experts to evaluate potential locations for their forthcoming semiconductor plant in Gujarat, and a site could be finalised in the next few weeks. According to Nehra, the joint venture business has not yet finalised the location because they are examining potential sites in Gujarat based on technical factors, commercial viability, and connectivity to build up the semiconductor and display fabrication Centre in the state.
On September 14, a joint venture of Vedanta and Foxconn signed a Memorandum of Understanding (MoU) with the Gujarat government to invest Rs 1,54,000 crore in the state's plant, the largest ever corporate investment in independent India's history.
Nehra signed the Memorandum of Understanding on behalf of the state government.
"Vedanta and Foxconn have hired experts in the field to look at possible locations for the new facility in Gujarat.
Previously, they were investigating many sites in other nations. When the Centre announced the 'India Semiconductor Mission' in December 2021, they began searching for sites across India (and eventually chose Dholera, Gujarat). Nehra stated.
The promoters are presently considering sites in Gujarat based on several technical issues, including commercial viability, connectivity, and usefulness, according to Nehra, who added that the site might be finalised within the next few weeks.
"There are numerous details that must be considered when choosing a location. The vibrations of passing trains, for example, can disrupt the manufacturing process. There must be no vibrations in the vicinity of the facility.
"A single second of power interruption in a year can cost crores of rupees," he stated.
Under the Gujarat Semiconductor Policy 2022-27, which was announced by the state government in July of this year, the project will get a lot of help and subsidies, like not having to pay stamp duty when buying land and getting free or cheap water and energy.
A government official said that Gujarat is the first state in the country to have a policy like this for the business of making semiconductors and displays.
The government of Gujarat announced that "Dholera Semicon City" would be built in the Dholera Special Investment Region near Ahmedabad. This was done to attract investors.
Under this strategy, qualified projects will get a 75% subsidy on the first 200 acres of land purchased for the establishment of manufacturing units.
For the first five years, qualified projects would receive high-quality water at a cost of Rs. 12 per cubic metre.
According to the policy paper, if an investor decides to develop its own desalination plant for captive use during the first five years, the government will grant a capital subsidy of 50% of the project cost.
It also said that qualified manufacturing units would receive a power rate subsidy of Rs 2 per unit for the first ten years of operation, and that such enterprises would be exempt from paying any electricity duty.
As part of the strategy, the state government has also said that it will pay back 100% of the stamp duty that investors pay for the first time when they lease, sell, or transfer land. This is meant to attract investors.
According to the policy statement, the state government would build a "single window" system to give all necessary approvals from one place. This would cut down on bottlenecks and give investors quick clearances.
Because these projects need power all the time, the government would provide or encourage "sufficient redundancy in the power system to ensure quality power supply for smooth operations."
The policy also says that the government will "make sure that treated water gets to the approved project by using the right water distribution." 
How much Vedanta and Foxconn wants to invest?
Vedanta and Foxconn has signed an MoU to invest $20 billion in India over the next 10 years. The company has already invested $2 billion in India and has an agreement with the government of Gujarat to set up five manufacturing units. The company has also signed an agreement to invest $20 billion in India.
The Gujarat government has recently approved a new Industrial Policy to attract FDI under the automatic route. The policy will be applicable from April 2021. It is expected that the new policy will attract more investments from foreign companies to set up their business in the state of Gujarat.
Vedanta and Foxconn Dholera factory to create 100,000 jobs
Vedanta and Foxconn has signed an agreement to set up a $20 billion integrated facility in Dholera near Ahmedabad at Gujarat. The Dholera plant will have a production capacity of 7 million units a year. When fully operational, the plant will be producing various products like semi-conductors, memory chips, and integrated circuits.
The facility will have 1,100 employees by the end of 2024. An agreement has been signed between Foxconn and the Gujarat government for setting up a manufacturing unit. The unit will generated direct employment for 100000 people. The Dholera plant will be the largest manufacturing facility in India and will have the production capacity of 7 million units a year.
Also Read,