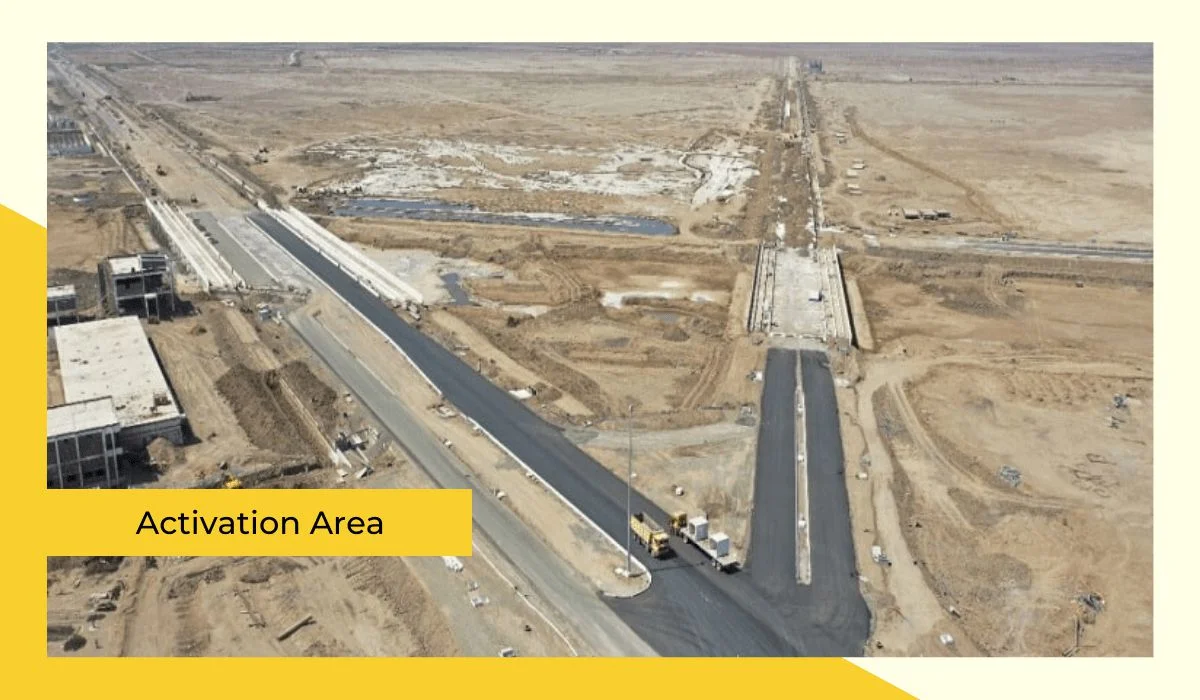 Dholera: India's Largest City Development Project
Dholera is a new smart city project in India, which is set to become the country's largest city development.
It will span a total area of 2,937 sq km and accommodate a population of 1.1 million people.
The entire project is estimated to cost Rs 1 lakh crore ($14 billion) Dholera Smart City will be developed by the Gujarat State Government in partnership with companies from Other countries.
Once it is completed, the city will have a world-class municipal infrastructure and smart services.
The cost of living in Dholera will be low because it will be built on greenfield land rather than on agricultural or forested land that already exists.
Why Dholera?
India's policy of encouraging "Smart Cities" has seen the birth of several smart city projects over the past few years.
Dholera is India's first smart city project that will be developed on greenfield land rather than on agricultural or forested land that already exists.
The city will have a capacity to absorb a maximum number of the urban population.
It will have comprehensive civic amenities and technological infrastructure.
Dholera is the first city in India to have an industrial park.
The city will have industrial zones and special economic zones.
There will be four special economic zones at first which will come up with special economic zones and manufacturing units.
What makes Dholera different from other cities in India?
Dholera is planned around water, with 55 per cent of the city going towards the development of the area surrounding the Dholera canal. This in turn will mean that the water supply in city will be reliable, safe and clean.
Dholera will be connected to Rajkot, Vadodara and Surat via the Dholera Harbour, the first waterway of India to be dredged at sea level. The area will also have electric and motorways that connect to Ahmedabad.
Dholera will be a smart city and people will be able to shop, work, have medical care and even travel.
How Dholera will be different from other smart cities around the world?
Dholera Smart City is developed for the needs of the present day as opposed to futuristic developments. Dholera is also planned for the conditions of the locals, not just visitors.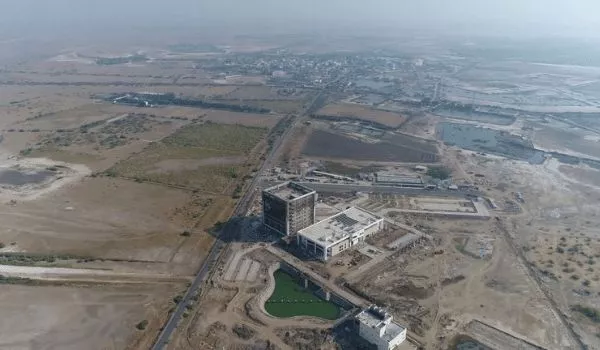 How will it be developed?
Dholera Smart City will have 12,400 hectares of greenfield land, and development is going to be done according to a "build, operate, transfer" model.
The area will be developed in seven phases, each of which will take at least three years to complete.
Dholera Development Corporation Limited (DDC) is the special purpose vehicle that will be handling the development of Dholera Smart City.
It will be holding the concession for implementing various activities.
DDC will pay the developer for the use of land and infrastructure and will receive the rental income generated by them.
Key projects in Dholera Smart City
Development of a world-class airport
Development of a high-speed rail link
Development of a multi-modal transportation system
Development of an intelligent traffic management system
Development of a smart grid
Development of a sustainable water management system
Development of a waste management system
Development of a smart buildings and homes
Development of a smart education system
Development of a smart healthcare system
The Scope of the Development
The city is planned to have all the essential requirements for daily life, like hospitals, schools, malls, hotels, and commercial areas.
It will have an international standard airport, multiple ports, railway connectivity and industrial clusters.
It will also have a world-class metro and mass rapid transit system to provide seamless connectivity to all areas of the city.
Dholera will also have the most advanced public transportation system in the country.
Co-Operative Governance For Smarter City Services
The Gujarat government has partnered with giant companies to make Dholera the most advanced smart city in the world.
The government is investing in all aspects of the project, from infrastructure development to urban planning, data management, and the implementation of smart city services.
The government is also exploring the use of high-tach technology to create a transparent and reliable ecosystem.
The development of smart cities will also help to increase the standard of living and provide better services to the people who are migrating to cities in large numbers.
A Greener, Safer Place To Live
In addition to being a smart city, Dholera will be a green city as well.
The Gujarat government is creating a special agency called the Dholera Development Authority to implement the green city initiative.
Since the project is taking place on such a massive scale, the developers are using technology like artificial intelligence to help them monitor and manage water usage across the city.
The city will also be equipped with stormwater drains that collect rainwater and divert it to water bodies, thereby reducing the amount of untreated water being wasted.
Another component of the green city initiative is the planting of trees in the city.
The planting of trees has always been a part of smart city initiatives, and Dholera is taking it to another level by planting a variety of trees in the city.
A Smart, Integrated City Development Project
Dholera will have an integrated approach to development, which will include a sustainable city master plan.
The master plan will be divided into five zones: the Western Zones, the Central Business District, the Eastern Zones, the Industrial Zone, and the Tourism Zone.
Each of these zones will have a different development plan and a different set of residents.
The government is planning to use IoT sensors across Dholera to collect a wide range of data for better decision-making.
This data will be stored in decentralized ledger technology and made available to stakeholders via APIs.
Should you invest in Smart City Development?
The demand for smart cities will rise significantly with the development of the country. The demand for smart cities is expected to rise by 37% between 2021 and 2026. This will lead to a growth in investment in this space as well. It is definitely a good time to invest in this space as the demand is rising and the return is also expected to be good. However, you must do thorough research to find out the best project to invest in this space.
Conclusion
The major benefits of constructing smart cities are that they can ease the overall cost of living and make the most of new urban developments. They can also reduce the overall carbon footprint of cities and make them more sustainable and environmentally friendly.
In conclusion, choosing smart city infrastructure and urban development can have a major impact on how much the living costs in these cities.
For instance, building smart roads and public transport networks and developing smart infrastructure, can result in lower pollution and traffic congestion in cities.
City has been developed with the overarching goal of becoming the world's most sustainable smart city, with sustainable policies and practices and infrastructure in place.