Dholera Smart city is a dream project of our PM Narendra Modi located in Gujarat near Ahmedabad with an area of 900 square kilometres, Dholera SIR Smart City is poised to become Gujarat's next prime location. It will be one of India's largest smart cities.
---
1.1 What is Dholera?
Dholera Special Investment Region (DholeraSIR) is envisioned as a world-class destination with opportunities for the establishment of manufacturing units, which will aid in increasing our country's industrial outputs and creating new jobs.
The Dholera Special Investment Region Development Authority (DSIRDA) is in charge of the planning and development of DSIR, as well as the administration of government land inside DSIR.
It is a major project that aspires to create a worldwide manufacturing powerhouse with world-class infrastructure and technology.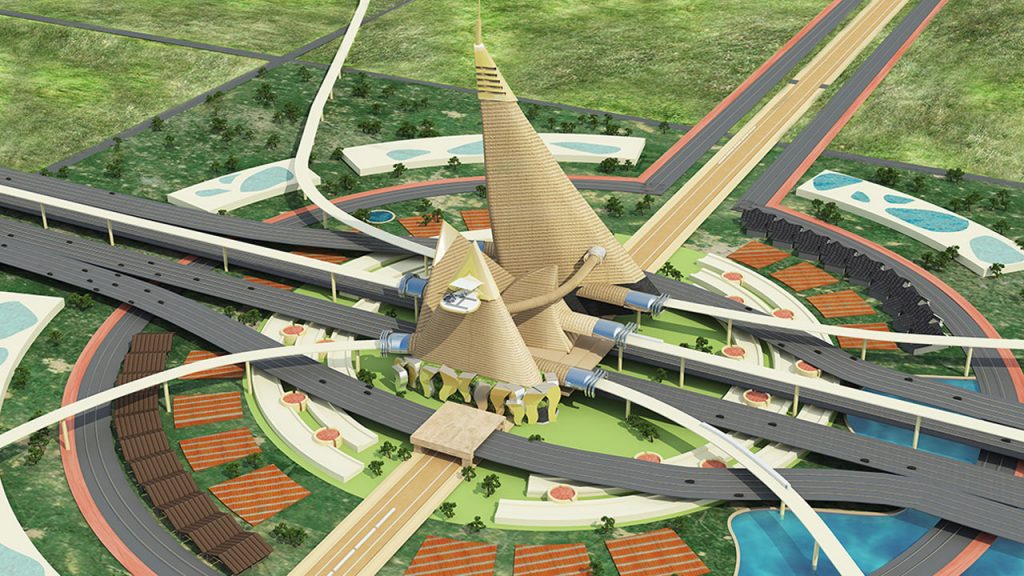 1.2 Why Dholera SIR?
Dholera smart city project plans are aimed at providing world class infrastructure facilities for affordable housing projects, manufacturing and other commercial projects. The master planning of Dholera SIR is done by Halcrow company, UK.
Identified as India's first Smart City.
It's a dream project of our Prime Minister Narendra Modi
Forbes named it one of India's first-of-its-kind cities and one of the world's top 12 fastest expanding cities.
Excellent connectivity via rail, road, expressway, international airport, metro, and port, which connects the city on both a national and global scale.
To be built twice the size of Delhi and six times the size of Shanghai.
Because of its strategic location, current prices, and government support, it is the first choice for smart investors.
Dholera SIR is the most happening DMIC project as it gets the benefits of high impact Delhi Mumbai Industrial Corridor (DMIC).
Development Model is based on Town Planning Scheme.
Gujarat State Government and the Central Government collaboration on development plans.
The government has provided an initial funding of Rs. 3,000 crore, which will result in the attraction of FDI and private investors.
The availability of abundant land at a reduced valuation makes it a compelling value proposition for both retail and foreign investors.
1.3 Dholera Smart City Location
Dholera SIR is a village situated in Ahmedabad district of Gujarat. Dholera smart city distance from Ahmedabad is 109 kms.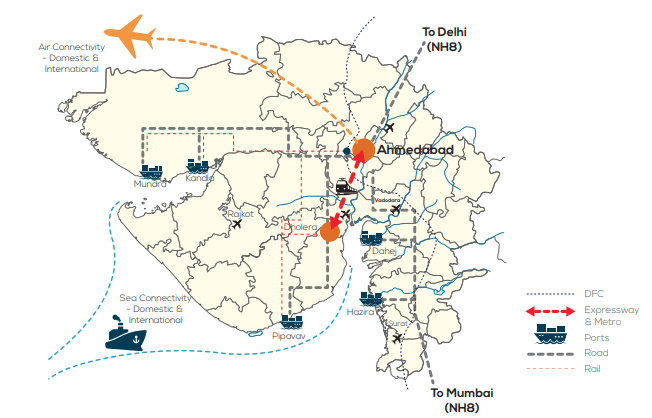 Gallery