The Dholera SIR project is being developed in the state of Gujarat and spans an area of 920 square kilometres. Mr. Modi's ideal project, the Dholera SIR Project, was created long before he became Prime Minister of India.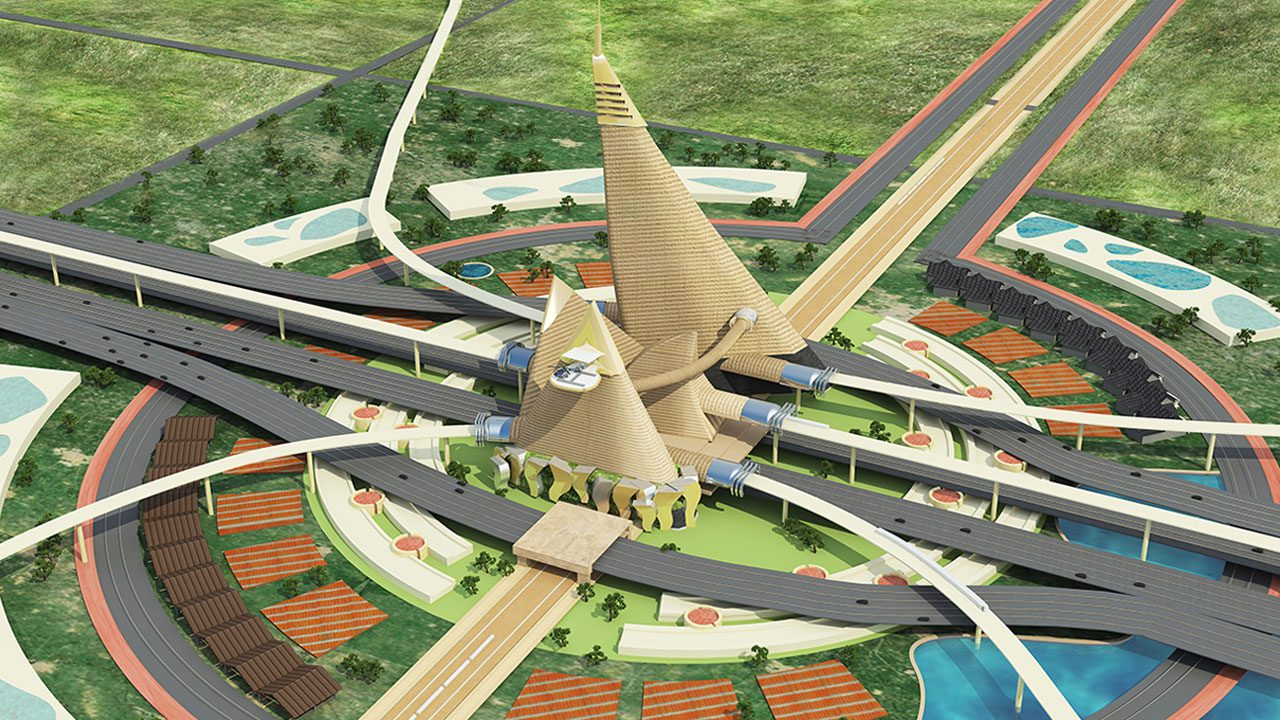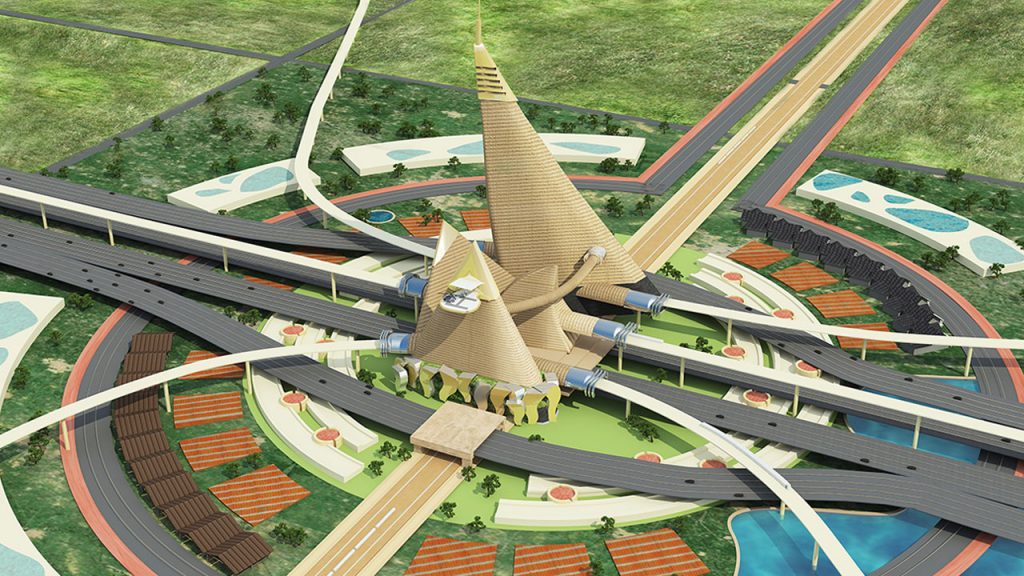 Dholera gained fame in 2009, when Gujarat Chief Minister Narendra Modi established a Special Investment Region (SIR) for Dholera and pledged to build a world-class greenfield city there.
The city will be built with uncompromised infrastructure and cutting-edge technologies. Dholera Project will house millions of individuals in need of inexpensive homes as well as thousands of enterprises searching for a location to start and grow.
The proximity of the Dholera SIR Project to the DMIC corridor makes the region even more valuable, perhaps transforming it into a worldwide commercial and industrial centre. To supplement this, the region's connectivity has been effectively planned and connects it to all major cities across the world via roads, rail, metro, highway, and air.

Dholera in Gujarat, India's largest upcoming greenfield city under the Delhi-Mumbai Industrial Corridor (DMIC) project, is inviting large manufacturers in aviation, defence, electronics, pharmaceuticals, textiles, heavy engineering, and other industries to set up shop there, offering early-bird incentives such as heavy discounts on land prices and financial grants and waivers.
What is Delhi Mumbai industrial corridor?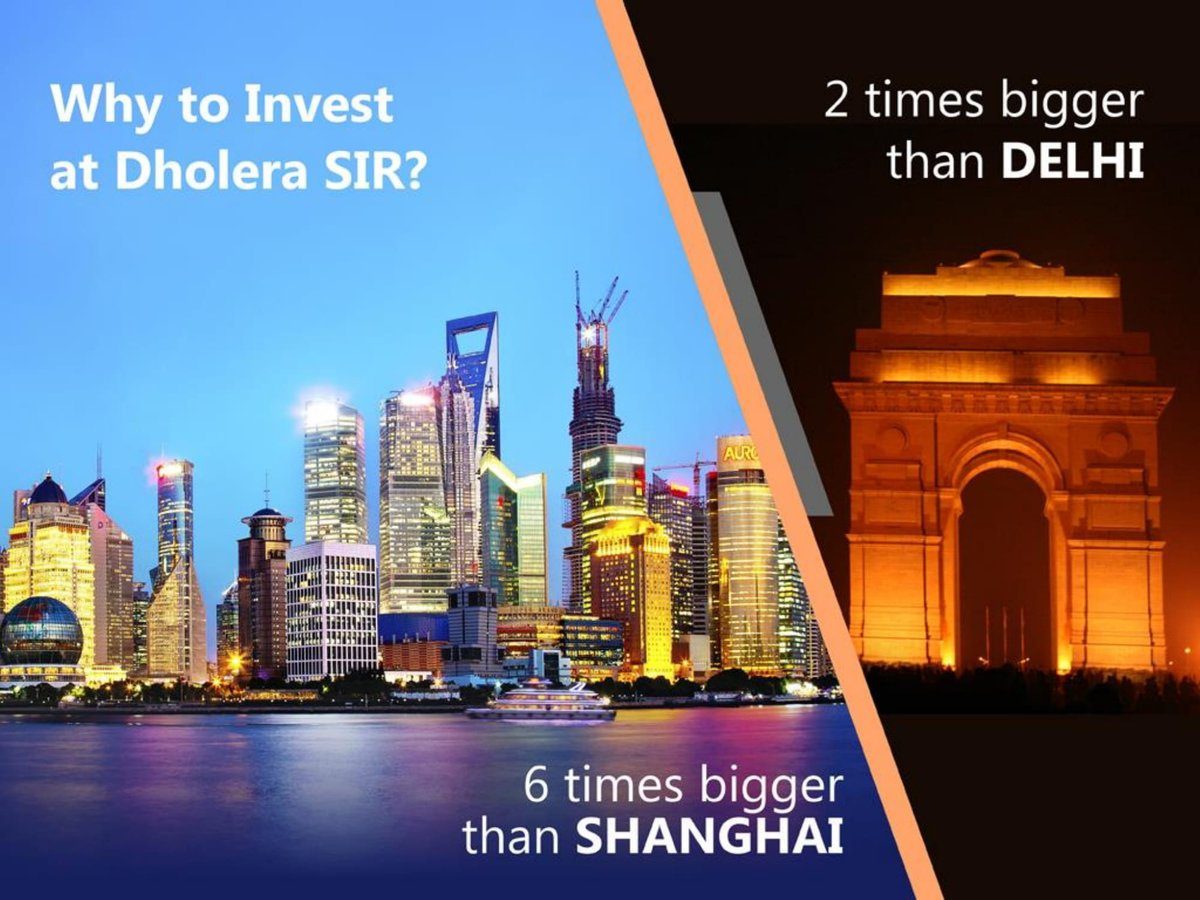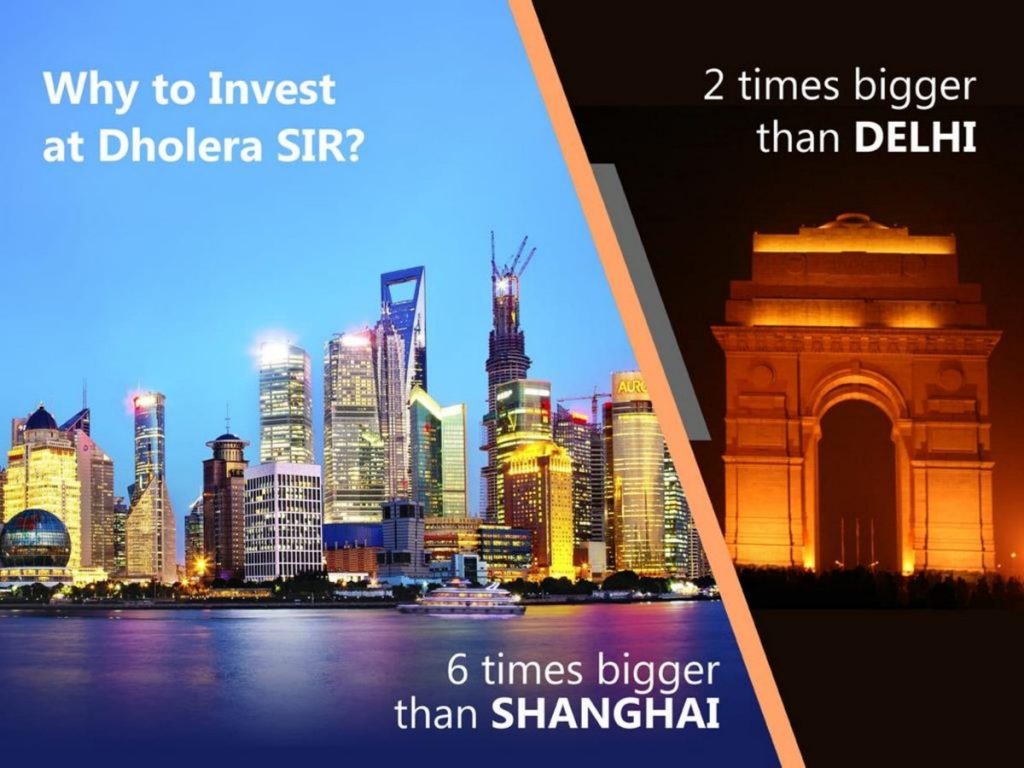 Dholera is the largest of the eight industrial smart cities being created in the first phase of the $100 billion DMIC project, with a total size of more than 920 square kilometres. Infrastructure development in Dholera SIR is going place in stages.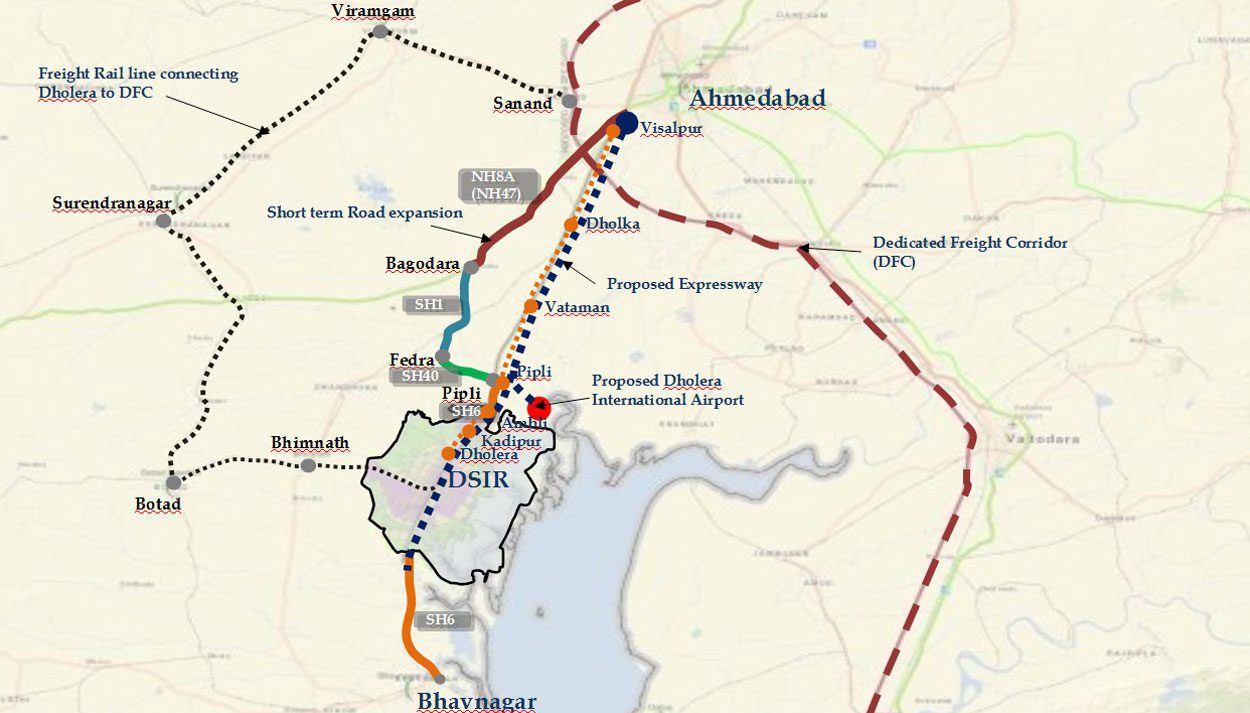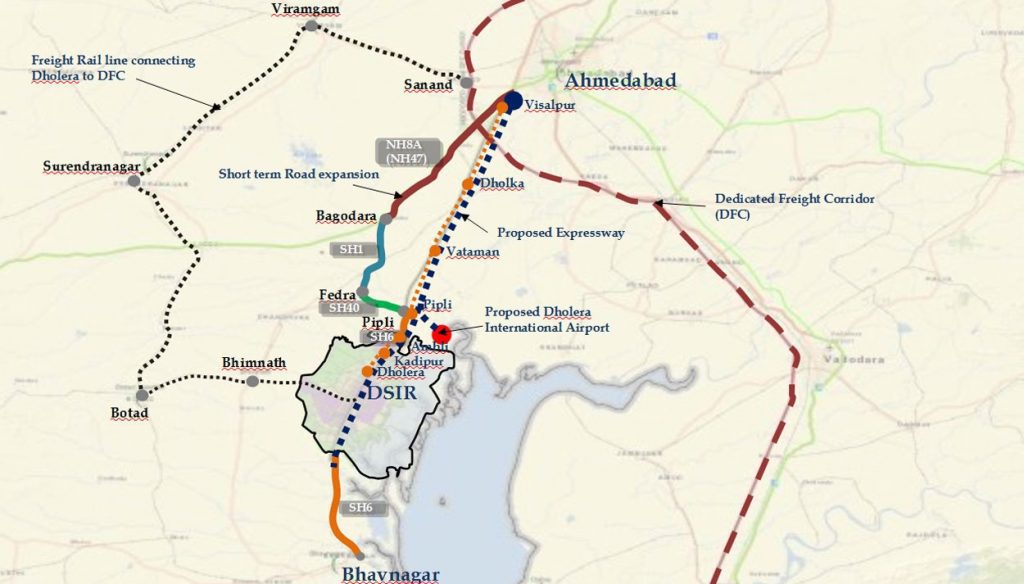 Here is more detail understanding of Dholera SIR Project :-
Dholera SIR is the first investment region to be designed under the proposed delhi mumbai industrial corridor(DMIC Project).
According to FORBES- top 12 fastest growing cities of the world and the only city in India.
India's Prime minister Narendra modi's dream project.
A joint Indian-Japanese government initiative.
Total Area: 920 Sq. km, Developable Area: 567.39Sq. km.
Master town planning done by U.K. consultant 'M/s Halcrow' in 2009.
World class infrastructure & connectivity.
Near Dholera Greenfield international Airport.
Near Kalpasar Dam and Bharuch-Bhavnagar Ferry Service.
High Access Corridor: City Center, Industrial, Logistic, knowledge & IT, Reacreation & Sports, Entertainment.
Proximity to mega cities: Ahmedabad, Bhavnagar, vadodra.
Partner Countries in Dholera SIR Development – USA, Japan, Singapore, China, Korea, France, Russia etc.
Major Investors- CISCO, IBM, Mitsubishi, Hitachi, Mahindra, Zydus etc.
Location Profile
DHOLERA is situated in Ahmedabad district in the GULF of Khambhat.
In proximity eith the coastal line.
Covered by water faces on three sides.
On the east by Gulf of Khambhat. On the north side by Bavaliari creek. on southern side by Sonaria creek.
Project Opportunities
To build the industrial parks, townships, knowledge cities.
In building its infrastructure: road, rail, water, sanitation, tourism and hospitality.
Set up the metro rail system & international airport.
Potential for development as a multi-model transportation hub due to lesser distance to all the northern Indian states
Build World class transport service foreign markets.
Connectivity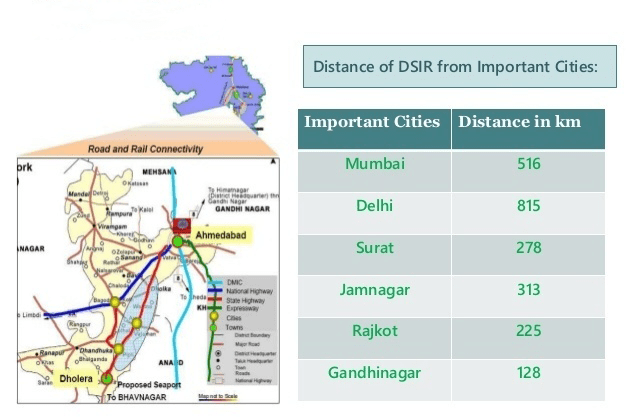 Why Dholera?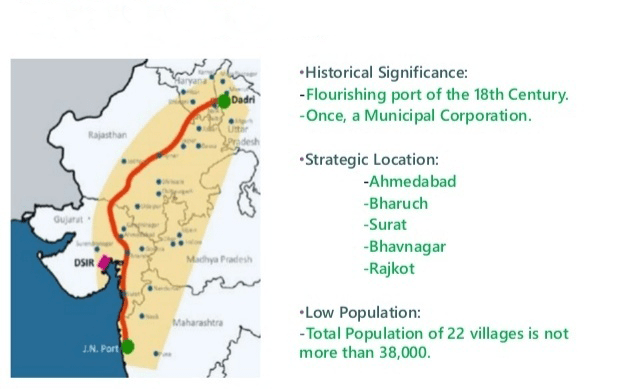 WHY Dholera?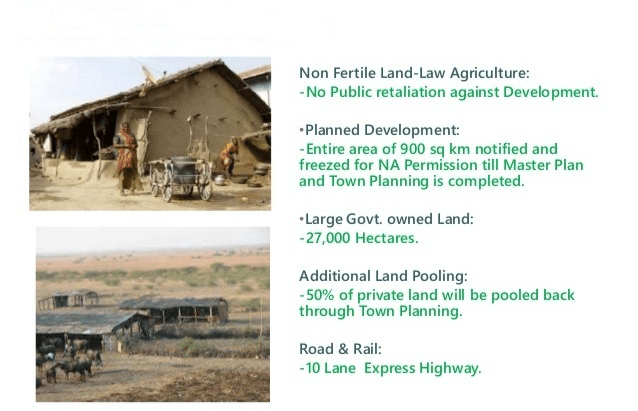 WHY Dholera?
Sourse : ET & IE / Nikhil Chauhan